Community Service - 2002

Industry Donates Over $4,000 To Help Families of New York Firefighters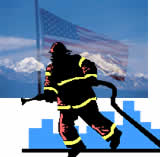 We are proud to report that over $4,000 has been donated to the Hamburg Firefighters - New York Firefighter Families fund.
With the passing of John Pugh, the father of PMC's Diane Calmeyn and Sandra Miller, the family had requested donations to the fund in lieu of flowers. Both Sandra and Diane want to again thank all who donated and express their appreciation for the many warm wishes and help they received.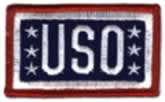 Greater Michigan Dinner
USO Fundraiser
The Greater Michigan PMC scheduled our annual Association's Michigan Get-Together during the upcoming MCAA Convention as a fundraiser for the USO. The dinner is a good time for all of us to visit, and we felt that it would also be a good time to contribute to support the efforts of our Service Men and Women serving here and abroad in Enduring Freedom. The PMC incurred the majority of the cost for the event, and had contractors submit a check directly to the USO.

LACASA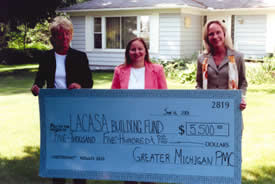 LACASA of Livingston County has met its fundraising deadline in order to get a $400,000 Kresge grant, thanks in part to the construction industry.
LACASA, the Livingston Area Council Against Spouse Abuse, is a haven for victims of domestic violence, sexual assault and child abuse. The money came at a critical time due to a fundraising deadline to receive a $400,000 Kresge grant towards construction of a new $2.1 million dollar shelter that will have more room to do its good work.
The Greater Michigan PMC, who had signed on to the fundraising drive a year ago doubled their former commitment and the local NECA organization and the IBEW Locals made a one-time donation of $20,000.
The expanded facility is being built off the rear of LACASA's existing administrative offices in Howell. PMC President Sandra Miller is a former member of LACASA's Board of Directors and a former trained volunteer. Diane Calmeyn, also a former trained volunteer has been involved in supporting the organization with donations and merchandise collections.

Miracle Flights for Kids
"When the barrier between a desperately ill child and medical treatment is distance . . . Miracle Flights for Kids makes the miles disappear."

This is the motto of Miracle Flights, an organization of private pilots who donate their time, aircraft and fuel to fly needy children to hospitals and medical centers. Along with private pilots, due to the tremendous distances traveled, many of the flights must now be booked on commercial airlines, at great financial cost. This is where organizations like ours can assist with donations of free miles on airlines, and monetary contributions. Miracle Flights for Kids honored the PMC for sponsoring the cost of transportation for an Alanson child to a specialized medical treatment facility in Ohio. PMC also worked with the Cleveland MCA to provide for the families' hotel room while they are receiving treatment in Cleveland.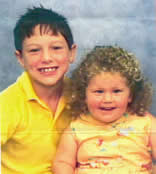 4-year old Brooke Slabaugh, of Alanson, suffers from not one, but two devastating and very rare diseases: Mitochondrial Disease and Prader-Willi Syndrome. Brooke and her mother, Kathy, flew from Pellston, Michigan to Cleveland, Ohio so that Brooke can be seen by her pediatric neurologist. They are making this return trip to Brooke's specialist for follow-up testing and pain management treatment. In Brooke's case, Miracle Flights for Kids has coordinated her transportation several times since 1999 to facilities in Ohio, such as the Center for Human Genetics. If your association or company would like to help a sick child in the Michigan area get to medical treatment, or if you know a child who may need this special service, please visit www.miracleflights.org.

Ann Arbor Student Homebuilding Program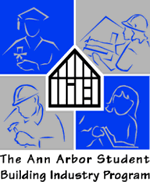 At the end of the 2001 school year, the Ann Arbor Student Building Industry Program completed its 31st home. It stands as one of the most successful programs in the country. UA Local 190 and the PMC have been an active participant in the program since its inception. Currently, PMC's Diane Calmeyn and the UA's Scott Klapper are members of the programs' Board of Directors. Earlier this year we sponsored a special residential issue of the Michigan Plumbing & Mechanical Contractor Magazine highlighting the program in its 30th year. If you have had involvement with the program and would like a copy of the issue, contact the PMC offices. Also you can check out the website developed by the PMC at www.aastudentbuilding.org.
Habitat For Humanity

The PMC membership continues to be actively involved in Habitat for Humanity. The Association and our members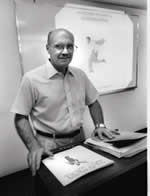 donate money and materials for the projects, along with the contractors' trucks and tools for the installations. A number of the members' employees are involved in local projects and volunteer their evenings and Saturdays to work on the homes. One such individual is PMC member Chuck Gatecliff. Chuck, retired owner of Pipe Systems, is very involved in the Livingston County program and is involved at various levels, plumbing and mechanical to be sure, but also drywall work, finished carpentry, and anything that they need. In a recent conversation with Chuck, he spoke with great fondness of the program and the time he has donated to it. Our Ferris State Chapter of the Greater Michigan MSCA is also involved in the program in their local area. Students donate time to do clean-up and installations.
Hospice - Light a Memory Ceremony

The Greater Michigan PMC continues to support Hospice programs. PMC Chairman of the Board Lloyd Zill has been one of the programs more tireless workers throughout the years. To assist Saint Joseph Mercy Health Systems' Hospice of Washtenaw, we were Patron Sponsors of the recent Light a Memory Ceremony. The Ceremony not only was a special time for volunteers to get together, but it supported the services to their patients, their families and patients.
School Supplies for Kids

The PMC's "School Supplies for Kids" campaign continues to be a successful way for our industry to keep ourselves in front of children. Contractors and the Association donate extra supplies that they aren't using, old stationery, out-of-date cards, extra notebooks, etc. They also donate gift certificates from local office supply stores for teachers to buy the necessary supplies that they need for school. It's a great way for the students to begin to see the name of the construction companies on a regular basis, and begin to think more about the industry.

HEAT'S ON Projects
Greater Michigan Area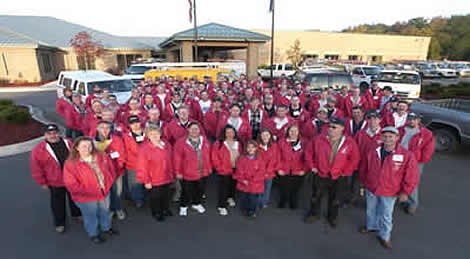 Project HEAT'S ON (Handicapped and Elderly Assistance To Service Our Neighbors), co-sponsored by the Greater Michigan Plumbing & Me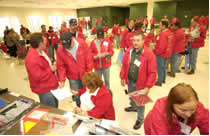 chanical Contractors Association, Inc., (PMC), and UA Local 190, Plumbers / Pipe Fitters / Service Technicians / Gas Distribution, was a resounding success. In its eleventh year in the Greater Michigan Area, HEAT'S ON continues to be a community service project that not only provides free safety inspections and minor repairs of heating systems, but also helps to insure the homeowner's safety with new smoke detectors and carbon monoxide detectors.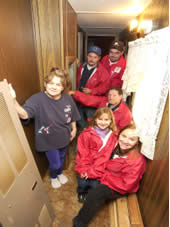 At a kick-off breakfast hosted by Local 190 and thePMC, volunteers were given jackets to identify them as Project HEAT'S ON participants. Then, service technicians were teamed with apprentices and other volunteers ready to spend their Saturday meeting the needs of the community. The program cleaned a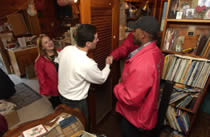 nd checked 65 furnaces along with installing Carbon Monoxide Detectors and Smoke Detectors. After the work of the day was done, everyone came back for lunch. It also gives the volunteers time for fellowship. Catching up with your friends is always important. This year we again ran into the need to replace furnaces. If we have to shut-down a furnace, our commitment is to always make sure the homeowner's furnace is up and running again.
One of the most poignant stories from this year's program came from the team who revisited a home from last year. The homeowner didn't want to have the carbon monoxide detector installed, but after some talking and cajoling, he agreed to have it put in. Later that heating season the detector kept going off. He shook it a couple times, plugged it back in, and it still beeped. He was sure there wasn't any problem, but decided to call the fire department anyway. The fire department came in and made him vacate the home immediately until he had the furnace fixed or replaced. As the man said, "your arguing with me to put that carbon monoxide detector in saved my life. Thank you, thank you, thank you!"

Ferris State HEAT'S ON Project -
A Statewide Project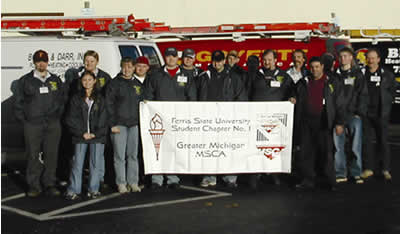 Greater Michigan MSCA's Ferris State University Student Chapter held their first HEAT'S ON Project. The Chapter has participated in the program with Greater Michigan MSCA and UA Local 190 for the past three years. They enjoyed their participation, but felt they wanted to do more for Mecosta County where Ferris State University is located.

The Chapter took on the monumental task of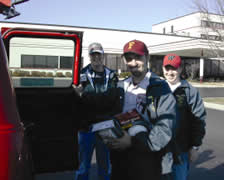 scheduling a project for their hometown, working with the Mecosta County Family Independence Agency. Then, we put out the call to have trucks from MSCA contractors throughout the state participate.

Trucks came from Ann Arbor, Bronson Heating & Cooling and Boone & Darr, Inc., Grand Rapids, Hurst Industries, and Flint, Goyette Mechanical Company. Chapter Advisor Sandra Miller and her Assistant, niece Lily Calmeyn were also in attendance.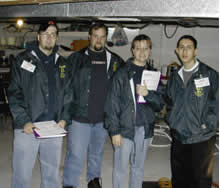 The students who participated spoke highly of the time that the technicians spent explaining and teaching them about the work.
Everyone, service tech's and students alike enjoyed the opportunity to help those in need. It was a terrific project, a beautiful day, and great stories when everyone came back to the hotel for the luncheon. We are already in the process of initial planning for next year.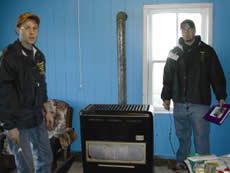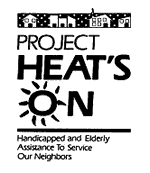 Introducing Students To Our Industry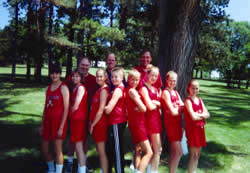 The Greater Michigan PMC continues to actively incorporate our Career Development Enterprise. Educators have let us know that we need to reach children at younger ages. We need to expose them to the joys of a mechanical aptitude, a desire to create something with their hands, in addition to sitting in front of a computer with only visual stimulation.
We are always looking for ways to introduce school children to our industry at younger ages. In addition to our Supplies for Students programs to donate materials to teachers and advertising in yearbooks, sporting programs and posters; another way to do that is to be visible in their programs. In that end, PMC sponsors sporting teams such as our Pinckney Lady Pirates 7th Grade girl's basketball team. Competing in the American Youth Basketball Tour (AYBT) a nationwide summer league, the girls travel the state playing weekend tournaments. They are proud to display their matching Greater Michigan PMC water bottles and book bags from past UA Training weeks, that they use as equipment bags. These involvements have proved to be a good opportunity to put the thought of our industry in front of students at a very young age.
Honduran Relief and Nurse Chris Receive Support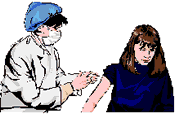 Montana de Luz to Open its Doors Soon - After numerous construction delays resulting from Hurricane Mitch and months of sacrificial labor by the dedicated staff and many Mission Team Members, Montana de Luz (Mountain of Light) is now open and receiving its first children. These children are not your everyday, ordinary children of need. They all are children who are HIV positive. Most will have been abandoned because of their virus. A gifted HIV nurse from this area, Chris Fredrick, a personal friend of PMC's Senior Administrative Associate Doris Reinholt, is the Director of Medical Services at the Clinic, devoting over two years to getting it ready. The PMC financially supports her efforts.
Friends In Deed

One of the organizations that we help each year is the Friends In Deed. We assist with the newsletter, printing it and other brochures and financially supporting their Bed Drive that is held annually around Christmas time. The drive provides new beds for families. Friends In Deed is a program we first became involved in through (pictured left) Mary Jean Zill, wife of Board Chairman Lloyd Zill, who was a long-time volunteer at the organization.
Crawford Camp Sponsorship
In an effort to assist the local Girl Scouts with activities and ease the costs to parents, the PMC sponsors two Brownie Troops. Financial contributions and contributions of supplies and services are made. Anything that we can do to assist with the training of young girls to be tomorrows leaders will be helpful to not only the community at large, but the construction industry in the long run. Camp Crawford is a week-end, overnight indoor camp for Girl Scouts held annually for participants to network, work on badges, camp out and become closer with their members, that we also support.

Secret Santa's

The PMC has participated for a number of years in the Secret Santa Program through the local Family Independence Agencies. For the third year we have helped a very special family that was having problems making Christmas the experience they wanted due to limited financial resources. They have nine children they've adopted after having them as their foster children. The majority of the children they have adopted are "special needs" children. We could think of nothing more important at this time of the year, that we could do that better exemplified the season than helping this special family. So, we made the decision to adopt them, again, instead of going though the agencies. Associates at our office shopped for presents for specific age groups, with a little help from their children. We were more than happy to help Santa along with such a large number to provide for.

First MCAA Student Chapter of the Year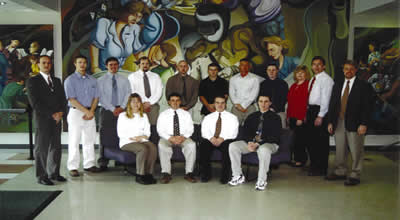 One of the great things about the FSU Student Chapter, other then the wonderful opportunity of getting to know the students, is the number of people who volunteer their efforts to make the Chapter a success. Along with the efforts of the Greater MI MSCA Offices we receive assistance from Kevin Birk, Chairman of the MSCA Committee, Russ Borst, Vice President of Service from Hurst Industries, Inc., Walt Maner from the Michigan MCA offices, Scott Klapper, UA Local 190, Don House, UA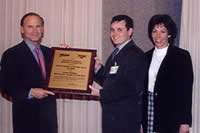 International Representative for Service, Ferris alumni Chad and Scott House, and of course our Ferris State Advisors Mike Feutz and Scott Leach. Along with the numerous academic programs of the organizations, we are proud that the chapter has become very involved in community service, adopting families, HEAT'S ON, Habitat for Humanity, Bell Ringing/Salvation Army, to name a few.
Pictured right - L. to R. - MCAA Executive Vice President and CEO John Gentille, presenting award to Chapter President Joe Parker with MSCA Executive Director Barbara Dolim looking on
The most important volunteers, of course, are the members (pictured above), who even with the tremendous workload they have as students, still find time to donate to the Chapter.